Recent market analysis have reaffirmed Varia Swiss' conviction that the logistics & industrial sector is currently among the most attractive and resilient asset classes on the market.
With an increase of 13% in 2020 due to changes in consumer behaviour, e-commerce is currently fuelling the increasing demand for logistics facilities and confirms to be the key driver of the sector's stability. Analysing unlevered returns by sector shows that industrial and logistics are the best performing asset classes compared to retail or offices. Moreover, European prime logistics yields in European countries have compressed strongly over the past years (France and Germany: 3.4%-3.5%; Spain and Italy 4,8%-4.9%).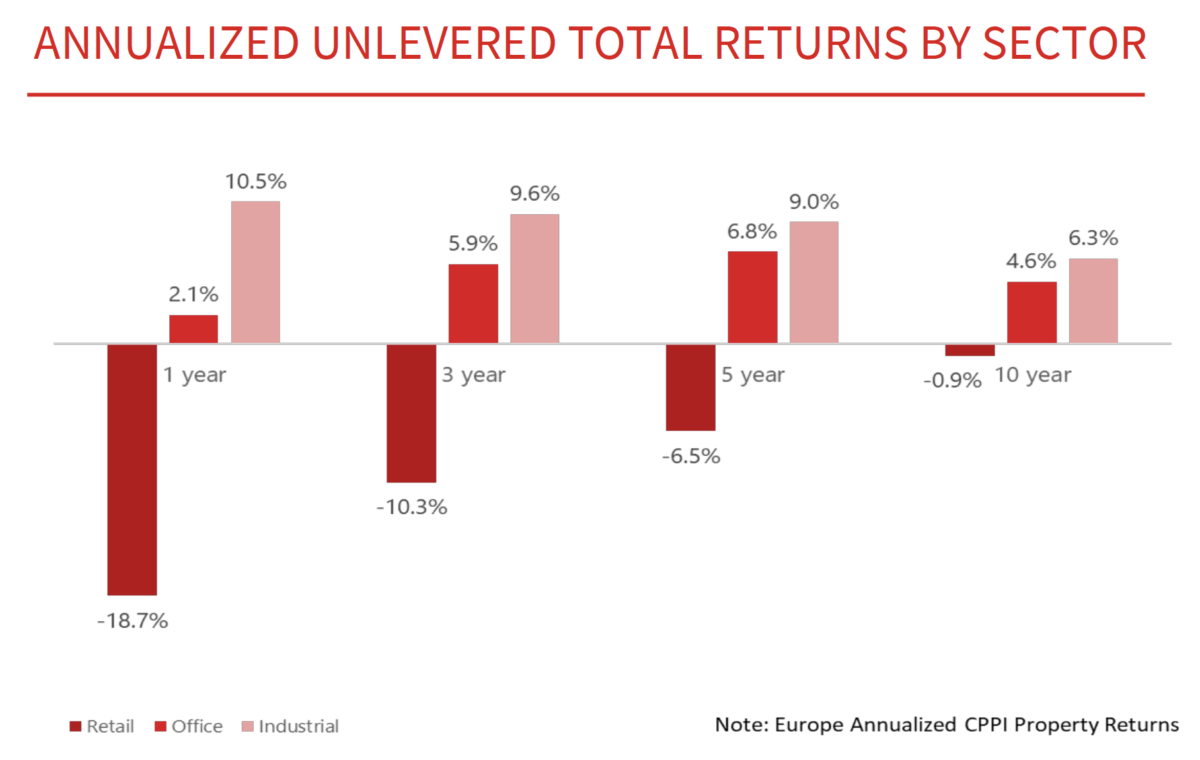 With a regard to the Swiss market, we can observe that the prime logistic yield has compressed from 5,20% to 3,70% between Q1 2019 and Q1 2021. The Swiss logistics & industrial park is aging, offering opportunities for new developments. Given the fact that almost 80% of the logistics space in Switzerland is more than 21 years old and considering the current high demand for space, construction activity is expected to pick again over the next few years.
As for Varia Swiss' activity, the logistics and light industrial sectors will become an even more important focus of our strategy, which has been substantially amplified over the past 14 months. Since the current supply in Switzerland remains insufficient to meet end-user requirements (especially for XXL warehouses), the increase of development allocation in our portfolio aims to respond to the need for modern, flexible, and sizable assets. An efficient sourcing of development opportunities allows the company to seize this market opportunity and to capture potential value creation at delivery.
Sources: CBRE, Credit Suisse