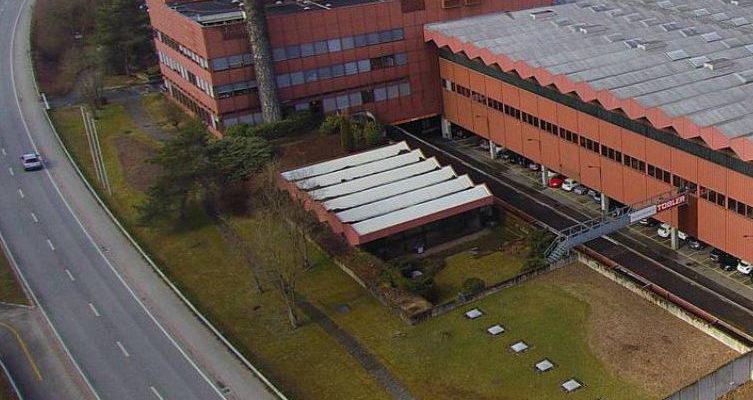 How can we create Real Estate performance in an economy so deeply affected by the collapse of retail and the questioning of traditional offices?
Thanks to the Realtech strategy, which aims to leverage the opportunities of the digital economy, Varia Swiss Realtech Properties (VSRP) is showing exceptional growth. Throughout these unpredictable times, VSRP investment vision has remained consistent and has been accelerated by the current situation.
Our confidence in the economic sectors that are immune to or benefit from the digital disruption – from logistics to healthcare, to the industrial sector and flexible working spaces – has only strengthened and we firmly believe that our approach has made our portfolio resilient to future challenges.
These convictions are strongly backed by our last portfolio key performance indicators.
Despite the health crisis and the restrictions that have followed, Varia Swiss Realtech Properties has invested more than CHF 102.9 million in Switzerland since the beginning of 2020, representing a market value of CHF 115.4 million. These acquisitions have brought the total portfolio to CHF 236.5 million and 7 assets, gathering 75 tenants.
These companies, of which 2/3 are based in the French-speaking part of Switzerland and 1/3 in the German speaking part, are active in multiple Realtech sectors, allowing us to build a diversified, stable and dynamic portfolio.
70% of the current annual rent roll (CHF 12.6 million) is generated by sectors that have benefitted from the impact of Covid-19, with 59% of the rent roll generated by logistics and 11% by healthcare. In addition, in the 10 largest tenants rent roll, 74% is represented by logistic tenants and 15% by healthcare tenants.
236.5 million CHF GREAV
12.6 million CHF Current Annual Rent Roll
70 % Rent Roll Generated by Healthcare and Logistics
The average WAULT of the VSRP Portfolio is 8.6 years and the average Gross Initial Yield is 5.8%. The 10 largest tenants, representing 70% of the portfolio's rent roll, have a WAULT of 10.7 years.
Our portfolio enjoys a very low vacancy rate of 2.13% of the physical vacancy or 4.60% of financial vacancy. Additionally, the portfolio's current market value is 10.1% above the acquisition value.
8.6 Years of Average WAULT
5.8 % Gross Initial Yield
4.6 % Average Financial Vacancy
Concentrating on these stable and high-growth sectors will enable us to continue delivering solid performances and allow our portfolio to grow steadily.